Main content starts here, tab to start navigating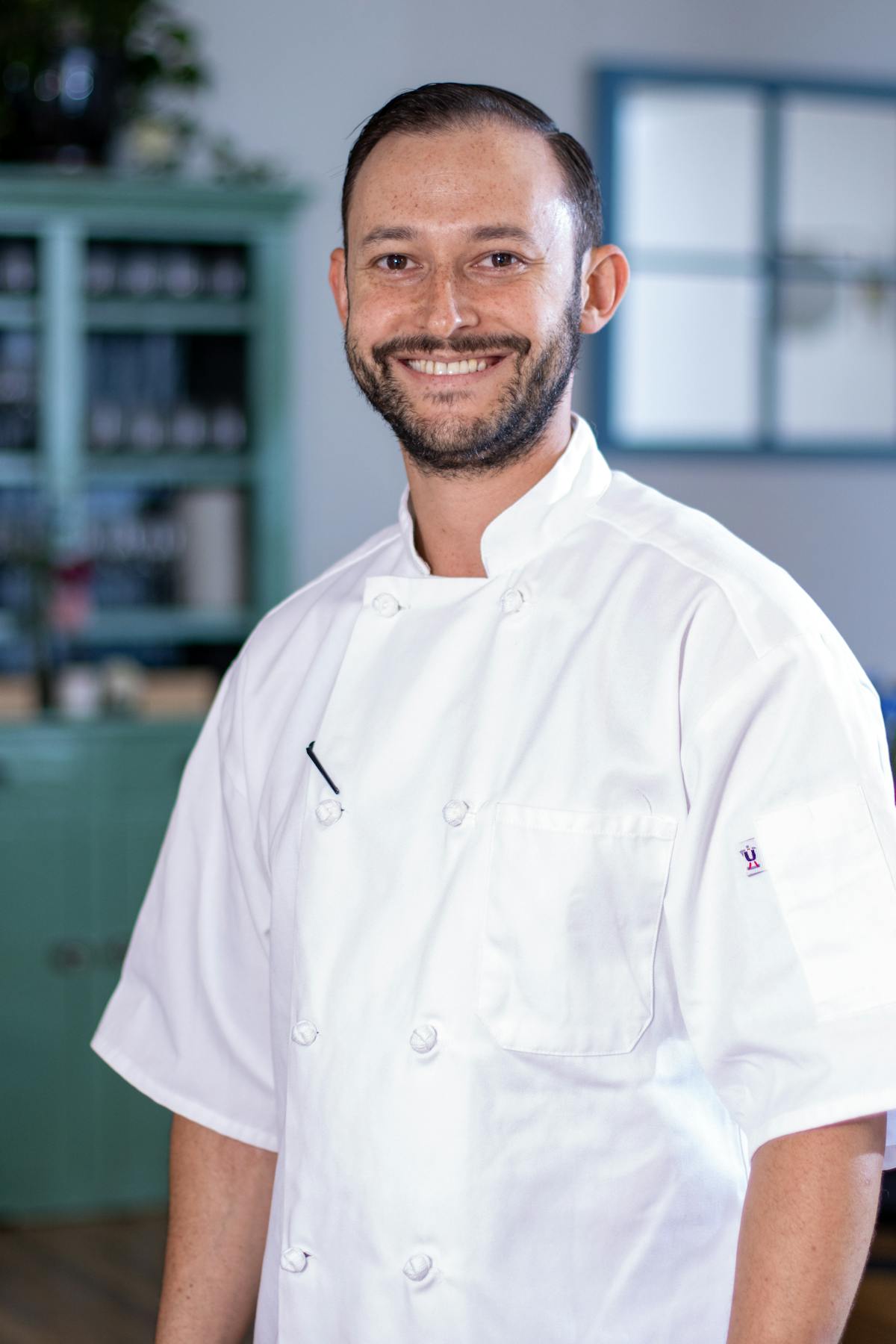 ANDREW SUTIN
EXECUTIVE CHEF
Andrew Sutin, a southern New Jersey native, first fell in love with cooking while on the vacations his family would take each summer to Long Beach Island, NJ. Here is where he first discovered his passion for creatively bringing together the freshest and most seasonal of native ingredients to make nightly feasts for his family, often with the help of his older brother.
Andrew followed this inspiration and received his Associate Degree from the Restaurant School at Walnut Hill, Philadelphia. After cutting his teeth in many esteemed kitchens in the Philadelphia area, most notably the legendary Le Bec Fin, he soon felt the pull to build his culinary path in New York City.
Moving up through the ranks in the kitchens of NYC, Andrew has cooked, managed and led teams at Pearl Oyster Bar, BoBo, and the Michelin starred The Nomad and The Finch, among others.
Andrew is thrilled to have found his culinary home with Blackfoot Hospitality. First as the Chef de Cuisine at Market Table and now as Executive Chef at The Mary Lane, Andrew has reconnected with his passion of using the bounty of local, seasonal ingredients. He happily visits the Union Square Green Market daily to personally select the best produce of the Hudson Valley, so he can bring his diners his innovative, vegetable-focused cuisine.
In his free time, Andrew enjoys hanging in his Brooklyn apartment with his wife Nicole and adorable kitten Saber. He also enjoys listening to Jazz while running the loop at Prospect Park.